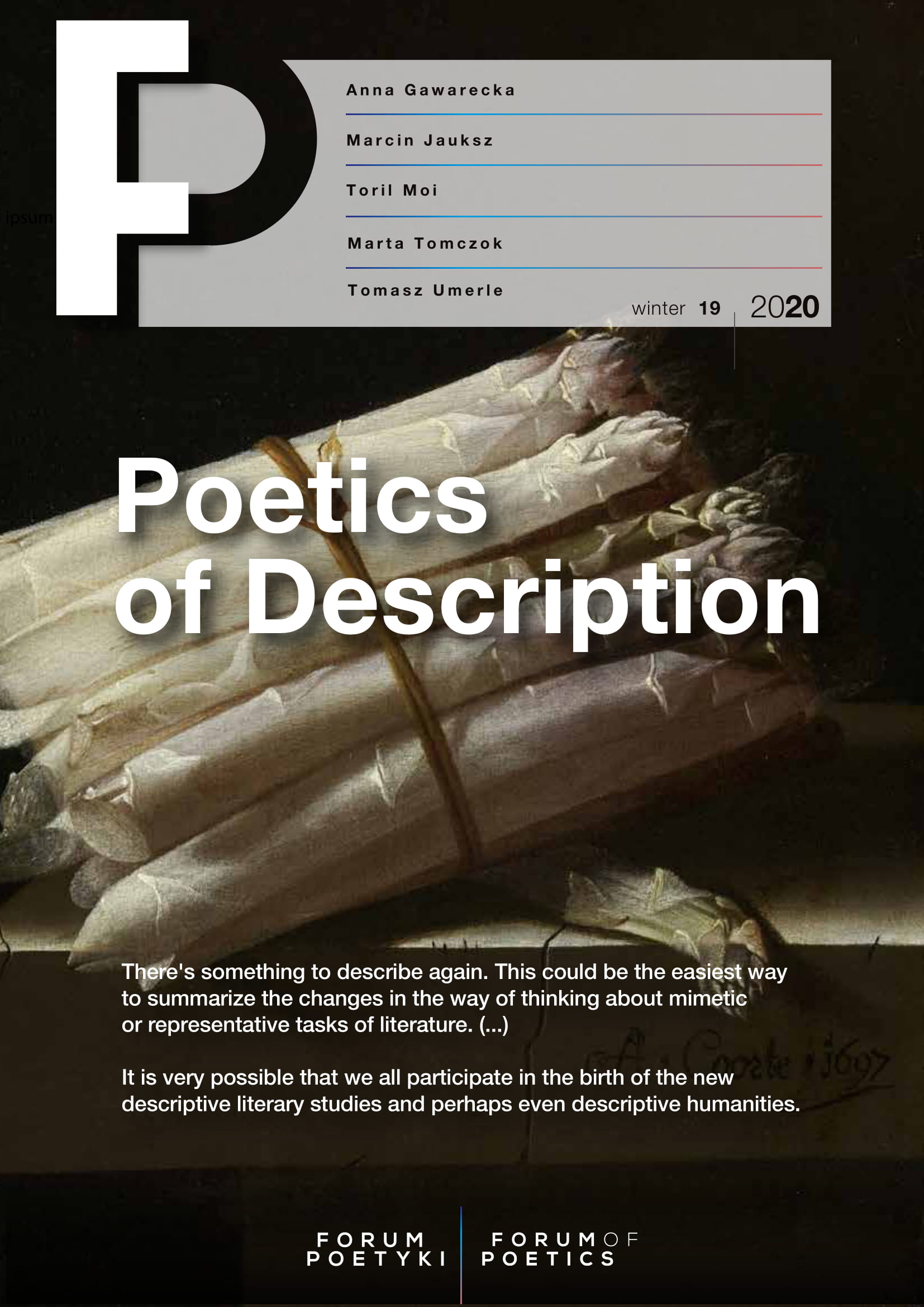 There is something to describe again. This could be the easiest way to summarize the changes in the way of thinking about mimetic or representative tasks of literature. The reality is defined in various ways – speculative, traumatic, experimental, memory, emotional, etc. (...)
---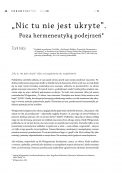 We publish Polish translation of the fragment of Toril Moi's Revolution of the Ordinary: Literary Studies after Wittgenstein, Austin, and Cavell, University of Chicago Press, Chicago-London 2017, pp. 175-195.
---
A b s t r a c t
Referring to the theories of Hans Ulrich Gumbrecht, Bruno Latour and Nurit Bird-David, the author attempts to prove that Piotr Szewc's poetry is accompanied by a concept that questions the logic of the modern world based on technical progress and an isolated, egocentric subject.
(...)
Tagi:
Marta Tomczok
,
winter 2020
---
A b s t r a c t
The article defines the importance of late nineteenth-century research and psychological reflections for the construction of descriptions in Boleslaw Prus' The Doll. The issues related to the description of the world and the man – as shown by the author's 'composition notes' from that time – built an important thread of his epistemological and artistic reflection.
(...)
Tagi:
Marcin Jauksz
,
winter 2020