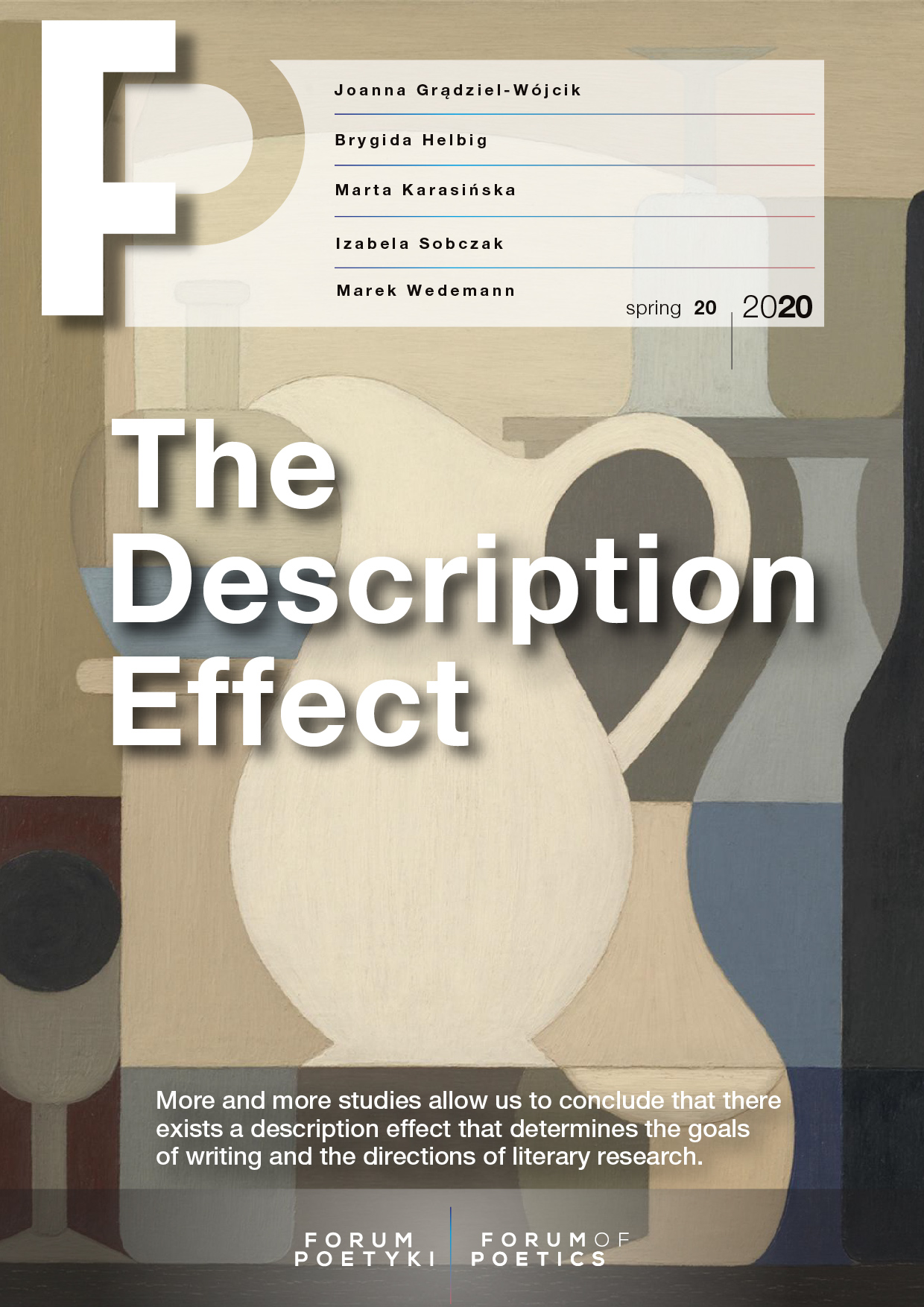 The problem of description in a literary work of art and in other texts, explored more and more closely in recent years, appears to be an underestimated cause of change in literary studies. More and more studies allow us to conclude that there exists a description effect that determines the goals of writing and the directions of literary research. (...)
---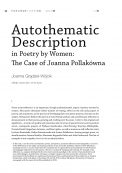 ---
A b s t r a c t
The article discusses autothematic description as a technique of metapoetic reflection. On the one hand, it is analyzed in the context of the structuralist theory of description and on the other hand, in the context of poetry by women, where meta-reflection is an important but underresearched phenomenon.
(...)
---
A b s t r a c t
The paper is devoted to the creation and function of description in the prose by the author, as well as about the mutual relations between the categories of description and storytelling.
(...)
Tagi:
Brygida Helbig-Mischewski
,
spring 2020
---
A b s t r a c t
The compositional category of description and more broadly understood descriptiveness in drama has always been marginalized in the theatrical-literary discourse.
(...)
Tagi:
Marta Karasińska
,
spring 2020